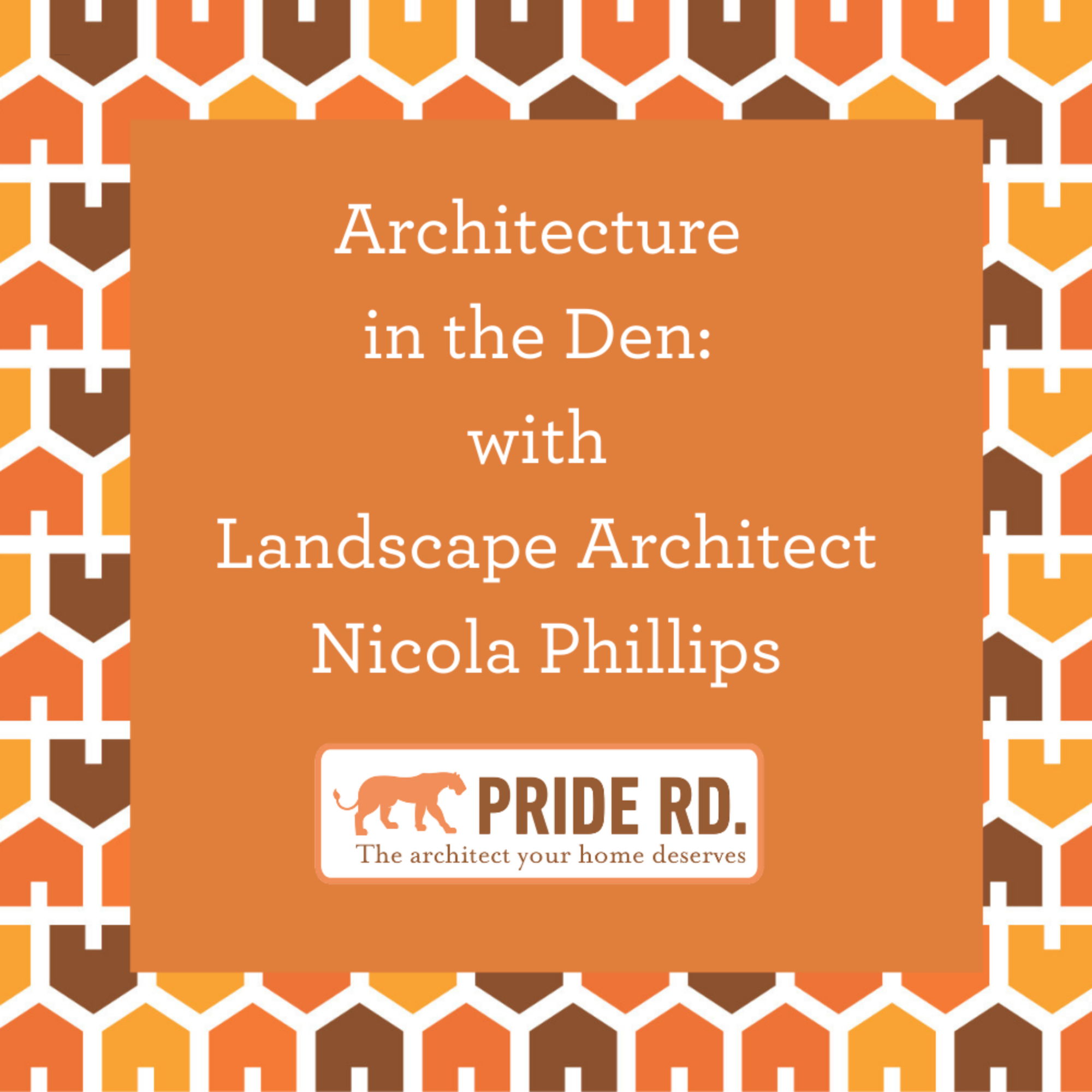 Architecture in the Den: with Landscape Architect Nicola Phillips
https://youtu.be/rUSACFseF6c
NICOLA JAYNE LANDSCAPE DESIGN LTD is an independent landscape design consultancy based in Stockport, Cheshire. Specialising in residential landscape design from inception, planning submission to detailed design.
We have extensive experience in the residential sector from one dwelling up to designing the green infrastructure for hundreds of homes. We also have experience in the education, commercial and retail sectors.
Nicola Jayne Landscape Design Ltd is managed by Nicola Phillips BA(Hons) BLA CMLI, a Chartered Landscape Architect with over 12 years experience in creating engaging spaces for people, their families and their communities to enjoy.
The Pride Road Franchise grew out of Founder Lisa Raynes' refusal to accept that there was only one way for a woman to have an architecture career and a family life. She built her practice in the domestic sector, and then invested to turn her business into one that other ambitious architects wanting work/life balance can buy into. She's had a seat on the RIBA Council (2015-18), been Chair of Women in Property NW and founded Manchester Curious, an urban architecture outreach festival. A key focus of the Pride Road Franchise business in a box is the fully-automated customer relation management system, this system helps lead a flow of new clients to our franchisees.
https://www.prideroadfranchise.co.uk